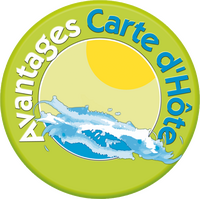 Maison des Croyances et Traditions Cauchoises
Museums,
Associative museum,
Technical visits
in Saint-Pierre-en-Port
Set in the former presbytery of Saint-Pierre-en-Port, this house recounts legends, secrets of witchcraft, popular beliefs, the healing saints, old school traditions and the day-to-day life of the local people with the help of objects from rural life and the maritime world. It is also possible to enjoy a game of « boule cauchoise ». Open all year round for groups (minimum 10 people) – reservation required.
Activities

Equipment

Services
Base rate - full rate adult

From 3.50 € to 5 €

Base rate - full rate adult

From 0 €

From 1 €
From

May 29, 2023




until

June 30, 2023

From

July 1, 2023




until

September 15, 2023

From

September 16, 2023




until

October 31, 2023

From

April 1, 2024




until

October 31, 2024
Saturday

2:30 PM - 5:30 PM
Tuesday

2:30 PM - 5:30 PM

Wednesday

2:30 PM - 5:30 PM

Thursday

2:30 PM - 5:30 PM

Saturday

2:30 PM - 5:30 PM
Saturday

2:30 PM - 5:30 PM
Tuesday

2:30 PM - 5:30 PM

Wednesday

2:30 PM - 5:30 PM

Thursday

2:30 PM - 5:30 PM

Saturday

2:30 PM - 5:30 PM
Site officiel de l'Office de Tourisme intercommunal de Fécamp