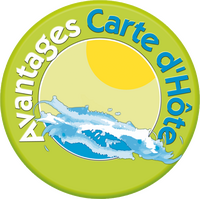 Fécamp, ville d'art et d'histoire
Towns and villages of character,
Abbey,
Chapel,
Church,
Fortified structure,
Palace,
Ruins and remains,
Industrial site,
Town,
Historic sites and monuments,
Technical visits
in Fécamp
Maritime, medieval, industrial and military heritage. These are the many facets to explore in the history of Fécamp. Let one of our accredited guides talk you through the major events as seen through the eyes of the town. Options include guided tours, themed tours, workshops and fun activities for the young.

Tourist guide and road maps available at the Tourist Office.
Spoken languages

Documentation
Activities

Junior workshop
Specific theme activities
Specialist conferences

Conferences
Temporary exhibitions

Equipment
Base rate - full rate adult

From 5 €

From 3 €

From 3 €

From 1.50 €
From

January 2, 2023




until

December 31, 2023

All year 2024
Monday

8:30 AM - 12:00 PM

1:30 PM - 5:30 PM

Tuesday

8:30 AM - 12:00 PM

1:30 PM - 5:30 PM

Wednesday

8:30 AM - 12:00 PM

1:30 PM - 5:30 PM

Thursday

8:30 AM - 12:00 PM

1:30 PM - 5:30 PM

Friday

8:30 AM - 12:00 PM

1:30 PM - 4:30 PM
Monday

8:30 AM - 12:00 PM

1:30 PM - 5:15 PM

Tuesday

8:30 AM - 12:00 PM

1:30 PM - 5:15 PM

Wednesday

8:30 AM - 12:00 PM

1:30 PM - 5:15 PM

Thursday

8:30 AM - 12:00 PM

1:30 PM - 5:15 PM

Friday

8:30 AM - 12:00 PM

1:30 PM - 4:30 PM
Site officiel de l'Office de Tourisme intercommunal de Fécamp