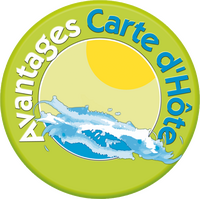 Abbatiale de la Sainte-Trinité
Religious buildings,
Abbey,
Historic sites and monuments
in Fécamp
Founded by the Dukes of Normandy, the Gothic abbey of Saint Trinity is a surprising 127 metres long and well-lit by natural daylight. Not to be missed, an exceptional astronomical tide clock dating back to 1667.

Disabled access through the courtyard of the town hall. Free access (except during ceremonies). Guided tours and heritage workshops according to the programme.
Spoken languages

Documentation
Activities

Junior workshop
Specific theme activities

Equipment
From

January 1, 2023




until

March 31, 2023

From

April 1, 2023




until

September 30, 2023

From

October 1, 2023




until

December 31, 2023
Monday

9:00 AM - 12:00 PM

2:00 PM - 5:00 PM

Tuesday

9:00 AM - 12:00 PM

2:00 PM - 5:00 PM

Wednesday

9:00 AM - 12:00 PM

2:00 PM - 5:00 PM

Thursday

9:00 AM - 12:00 PM

2:00 PM - 5:00 PM

Friday

9:00 AM - 12:00 PM

2:00 PM - 5:00 PM

Saturday

9:00 AM - 12:00 PM

2:00 PM - 5:00 PM

Sunday

9:00 AM - 12:00 PM

2:00 PM - 5:00 PM
Tuesday

9:00 AM - 7:00 PM

Wednesday

9:00 AM - 7:00 PM

Thursday

9:00 AM - 7:00 PM

Saturday

9:00 AM - 7:00 PM
Monday

9:00 AM - 12:00 PM

2:00 PM - 5:00 PM

Tuesday

9:00 AM - 12:00 PM

2:00 PM - 5:00 PM

Wednesday

9:00 AM - 12:00 PM

2:00 PM - 5:00 PM

Thursday

9:00 AM - 12:00 PM

2:00 PM - 5:00 PM

Friday

9:00 AM - 12:00 PM

2:00 PM - 5:00 PM

Saturday

9:00 AM - 12:00 PM

2:00 PM - 5:00 PM

Sunday

9:00 AM - 12:00 PM

2:00 PM - 5:00 PM
Site officiel de l'Office de Tourisme intercommunal de Fécamp